In today's world, almost everything is been run on credit. And in this world, credit ratings have become very important because they give lenders information on who they can trust. If you have a poor rating, it will be much harder for you to access credit, although you'll still have some options, like credit catalogues.
If you think that your rating is a bit low, you don't have to panic. There are still a lot of things you can do top bring your credit score back up. With a lot of hard work and patience, you'll be able to achieve a golden credit score. Just follow the methods below:
Check out your credit report
Anyone with a credit score of below 620 will get really expensive mortgages since he will be considered as a sub-prime borrower. A lot of banks need clients to have a score of at least 660 if they want a normal mortgage. So that means that the ideal score is 660.the first thing that you need to do is to see where you are right now. Get your credit report from whichever website is used in your country.
After you get your report, go through it as carefully as you can. Look for false information. Sometimes, negative data falsely appears on people's credit reports, so keep an eye out for that. Sometimes companies record late payments when there were none. Sometimes you get false negatives from accounts that aren't even yours. Look for all the errors and note them down, then contact the relevant authorities and dispute them.
After that, try to find data that can't be verified. By law, companies have to prove that you didn't pay at the right time if they keep negative data on your report. However, a lot of companies aren't so good at record keeping, and files get lost over the years. This means that if you demand proof, they might not be able to provide any. They will then have to change the negatives in your report.
Lastly, confirm that the negative data is complete. Look for entries that cover only a part of the story. If you never received an item, for example, and you didn't pay the bill, that should not affect your credit score. If there were other factors that caused your inability to pay the bill, you might get that entry scrubbed off your report.
One thing that you need to keep in mind is that only creditors and credit bureaus can change negative information on your report. And, of course, they'll only do that if you give them a reason to. Take some time and familiarize yourself with consumer protection laws. Let the institutions know that you would like the matter to be resolved smoothly, but you are prepared to fight for your rights. Write to the institutions yourself or look for a good firm to help you dispute unfair entries on your credit report.
Pay all your bills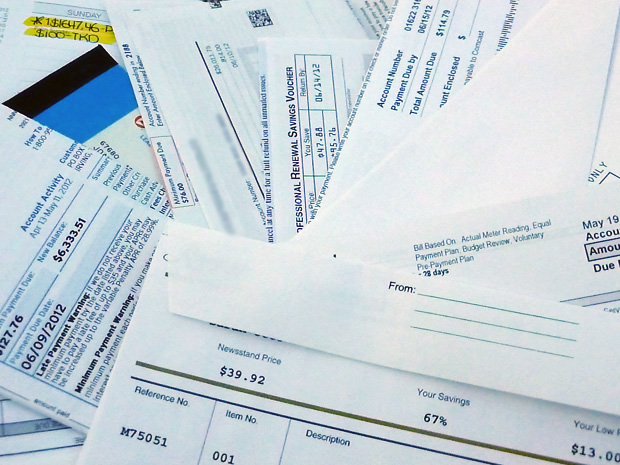 You may not know this, but your payment history is one of the most important factors that affects your credit score. Current balances are also considered more important than past entries, which means that it is extremely important for you to pay all your bills on time. One complaint of a late payment will take down your score several steps, so it's best to be vigilant here.
Another important factor is the amount of money you owe. An ideal situation is one where you have enough money to pay all your balances, but such situations are very rare in the real world. If you don't have enough money to do this, you can get a loan from family members. This loan will not show up on your report, but you can use the money to lower your overall debt.
Sometimes, borrowing from your family might not be possible. In that case, you can go for a peer to peer loan. A lot of people say that such loans aren't visible on credit reports, but this isn't always the case. However, you can still go for such a loan as your last resort.
Other ways to boost your score
There are other riskier methods that you can use to increase your score. If you are very close to someone, you can ask him or her to add you to their existing credit account. If their credit account is more than two years old, you will see a nice rise in your credit score. This method requires a lot of trust from both parties since it is risky for both, so be careful if you decide to use it.
Make sure that you can absolutely trust the other person, since a couple of poor decisions on his part can end up with a situation where you are pulled down with him.
Make a deal before paying old bills
If an institution puts a proper negative in your file, it can only come out if the institution wants it off or seven years pass. When you have enough money to pay off your old bills, call your creditor and inform them that you will pay the old debt as long as they give you a written guarantee that they will delete the negative entry from your report.
A lot of creditors won't like this, but they are the only ones who have the power to remove the negative entries. As long as you pressure them enough, they'll agree to do what you require. If they don't play ball, they won't get their money back.
Relax
You might follow all the advice given above, but their effects won't be immediately visible. Your score won't rise by fifty points in a week. If you work hard and follow all the steps, you might be able to increase your score by five to ten points monthly. So, use your current score and do the arithmetic to find out when you'll be able to raise your score to the point that you want.
Sometimes, it may take more than two years, but if have luck on your side you might even end up adding a hundred points in six months. A lot depends on where you start out from and on your personal credit history.
Two years may seem to be too long to wait, but trust me; there is no better alternative. If you dive into the property market without a good score, you'll end up paying a lot more than you would have paid otherwise. You might actually end up hurting yourself rather than helping yourself!